Hey there! Are you ready to see a gorgeous engagement session with a beautiful couple…well how about one that takes place in Savannah? Yes that's right, one of the most beautiful cities ever. Jamee & Alex's Savannah engagement session took place at the gorgeous Forsyth Park and by the Riverfront! Little known fact (it was for me anyway), Forsyth Park was designed by the same gentlemen who designed Central Park in NYC! I was so honored to capture Alex & Jamee's engagement portraits! I would do it again and again if it meant more time in this beautiful city!
Jamee wanted to surprise Alex with the big question. He employed his sister to set up and decorate a gorgeous engagement party to include all of their friends and family! Meanwhile, Jamee was able to keep Alex out of the house! Once they were all at the party, Jamee proposed and the rest was history. The two were happily married at the Hall On Vine, and though Hurricane Matthew was raging outside, their wedding day went off perfectly and their love story officially began!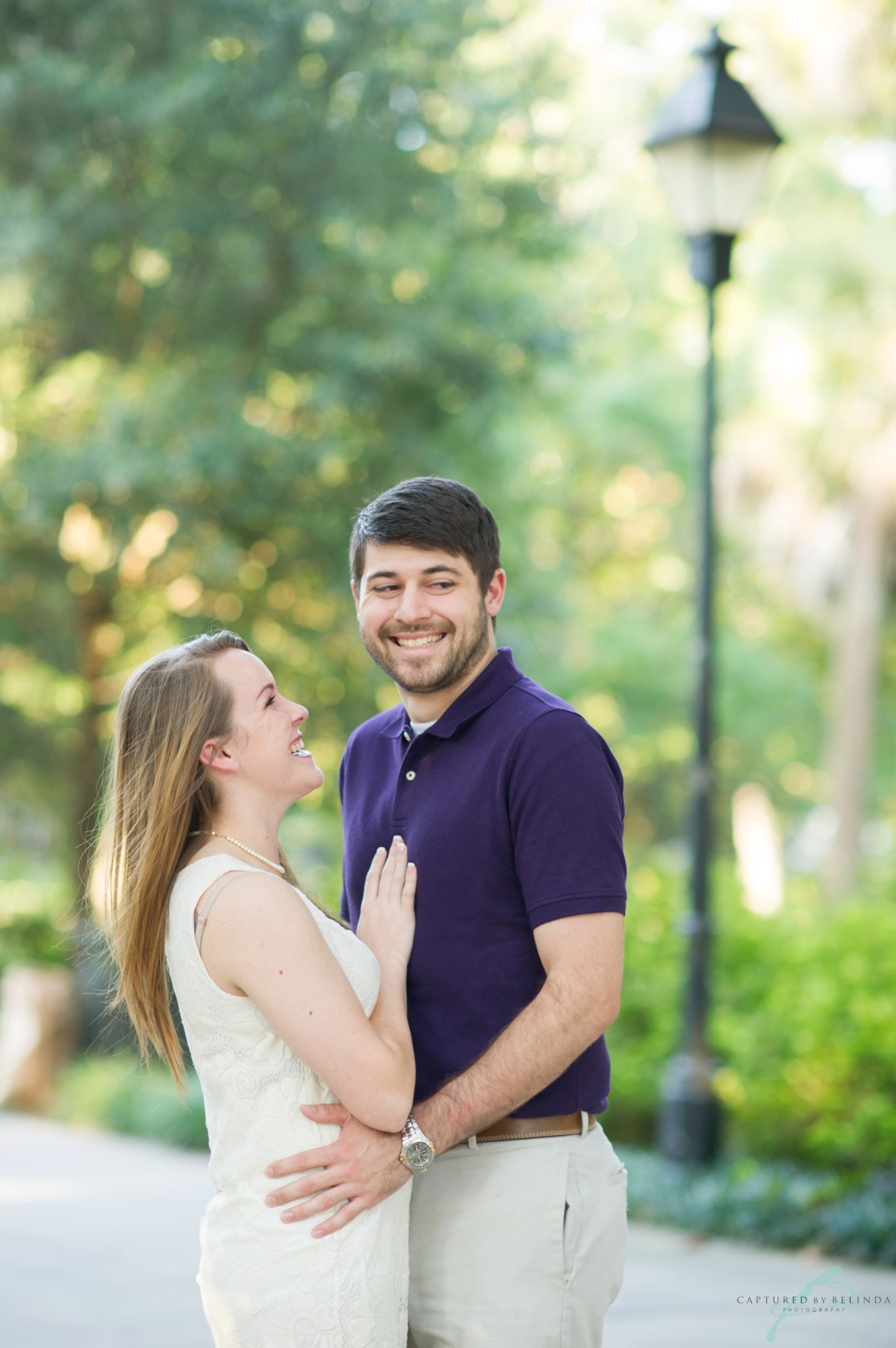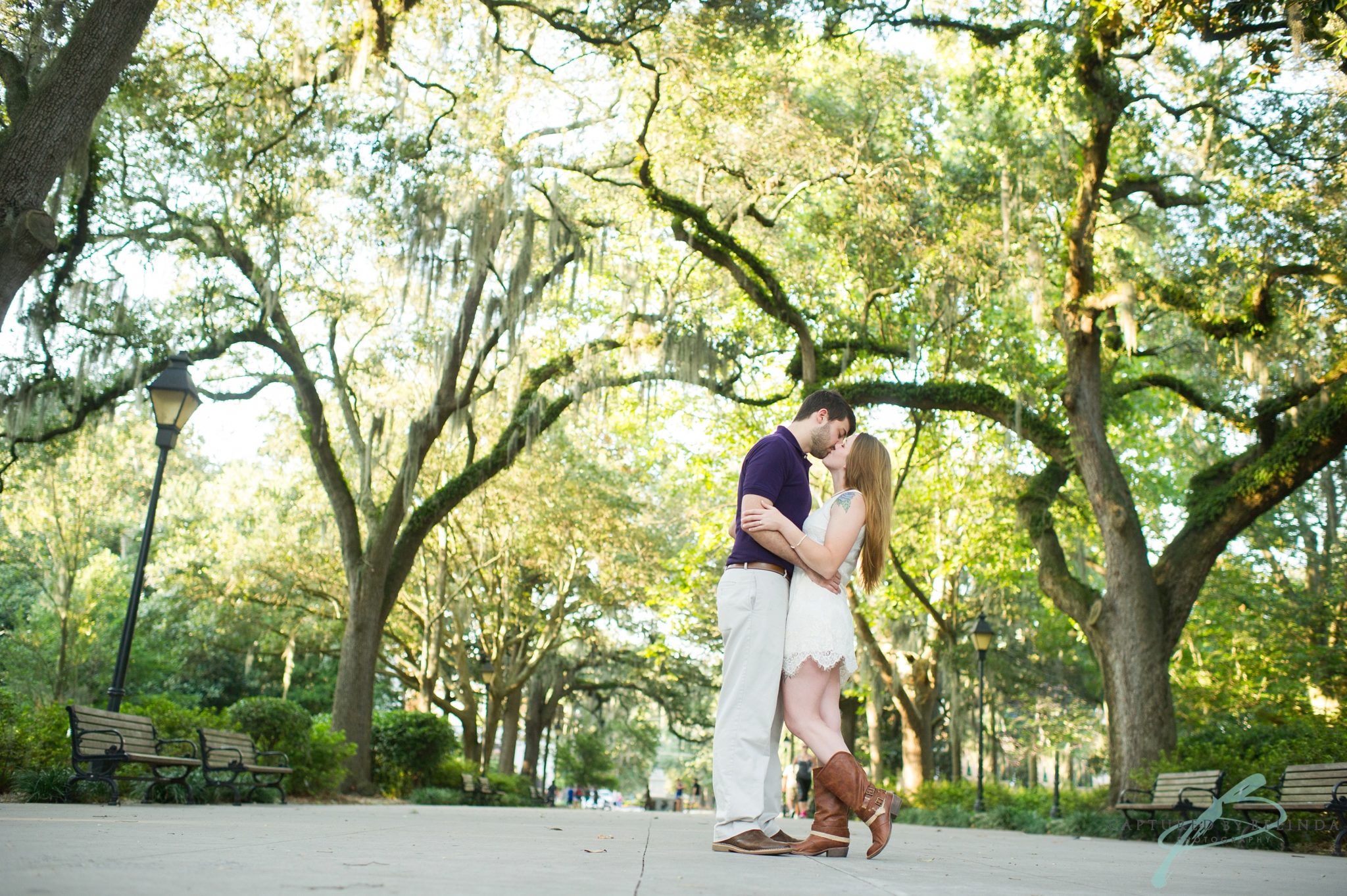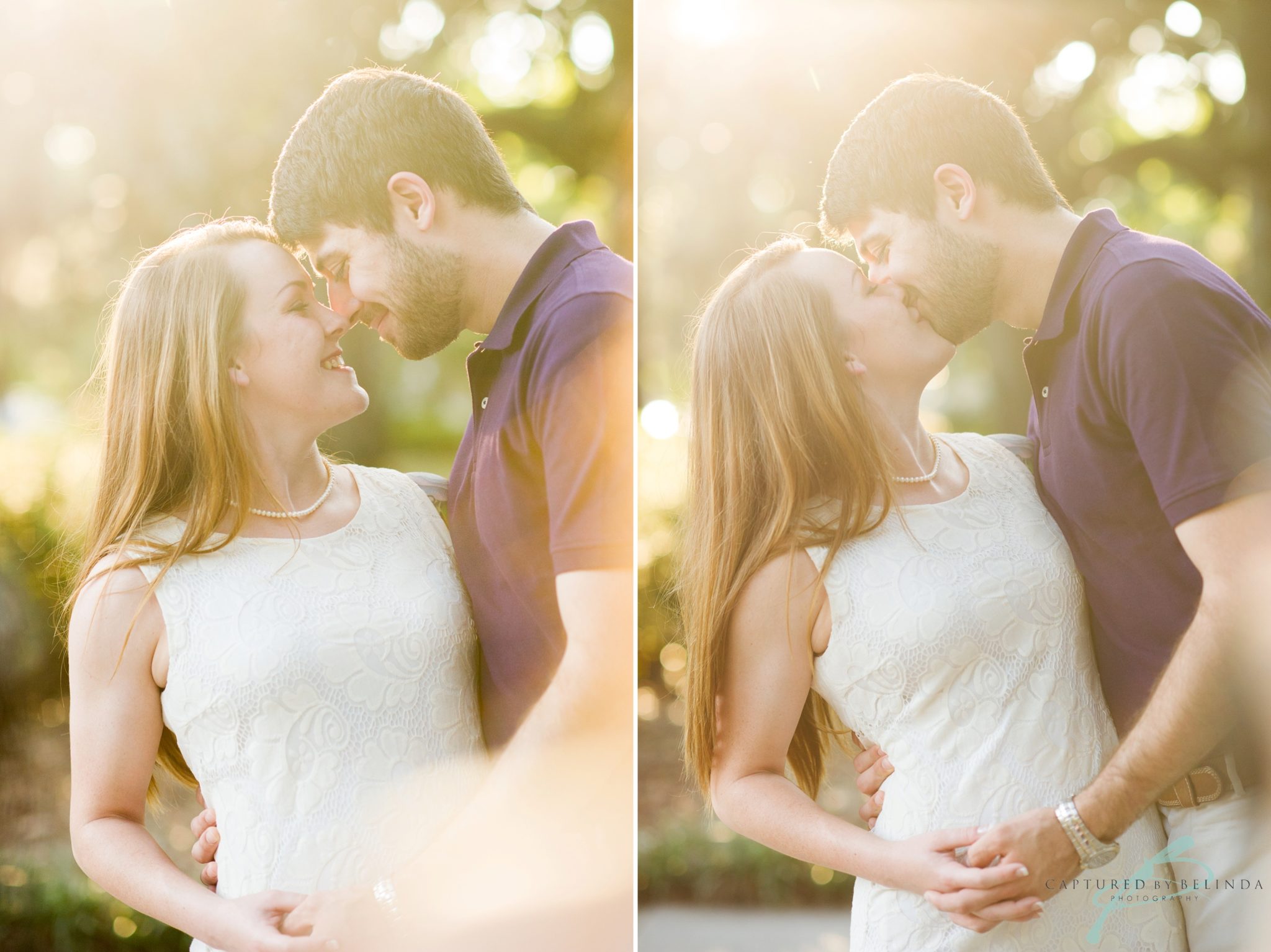 Kisses and smiles and laughs…oh my!









That light is so gorgeous…I mean seriously!











I love silhouettes, what a perfect way to end the evening!



Thanks for looking!
Savannah Wedding Photographer:  Captured By Belinda Photography